Underground Mining
We've helped mining contractors around the world on some incredible projects. Top mining companies rely on the TYTRO® shotcrete system in their global underground operations. We help mining operations reduce installed costs and optimise mix designs in mining projects.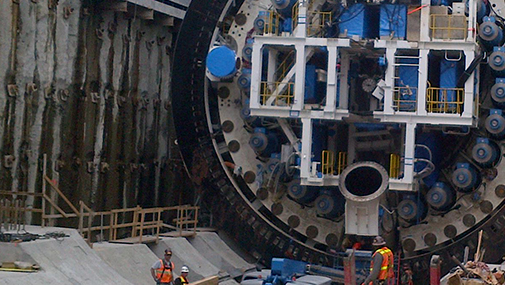 Top mining companies rely on the TYTRO® system in their global underground operations.
From the world's largest underground copper operations in Chile and Australia to leading gold mines in Canada, United States and Mexico, leading mining companies rely on TYTRO® spray-applied concrete to reduce their operating costs, minimise excavation downtime, achieve desired technical performance and meet the highest safety standards.
Our world-class field technical specialists combine a deep knowledge of concrete technology with strong technical application expertise to offer significant, measurable improvements in cost, performance, quality and safety of shotcrete operations.
Solving coal mine stability problems with DE NEEF® Organosol grouts
Coal mines sometimes have to deal with very poor top and floor conditions in parts of the mine. These challenges can be solved by stabilising the gob that accumulates on top to the longwall machine, as well as preventing the sloughing off of the top directly above the coal face ahead of the shields by injections with DE NEEF® polyurethane and organo-mineral grouts to fill the voids and re-bond the strata.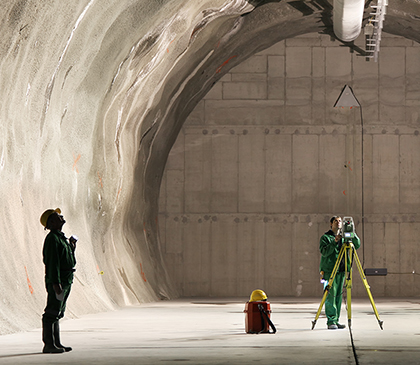 Mining projects achieve higher efficiency and productivity with the TYTRO® Shotcrete System.
Across Australia, North America, Western Europe and Latin America, contractors have used our TYTRO® products on huge mining projects.
Adopted in Chile's largest copper mine, TYTRO® spray-applied concrete has quickly become the leading solution in both mining and civil construction projects in Latin America. Among the key benefits: significant gains in productivity and cost advantages.
We have extensive experience in underground construction, including some of the largest and deepest underground mine projects in Australia, Chile and Canada. Wherever projects take you, our team of world-class field technical specialists can work with you on site to ensure you get an efficient mix that suits your project needs.
TYTRO® shotcrete system accelerates drilling cycles and optimises shotcrete operations at one of Australia's largest underground mine operations.
The underground mines are located in Northern Queensland, Australia. They include one of the world's largest underground copper mines, with shafts that reach 1,800 metres underground.
Our regional team of shotcrete experts and support staff worked closely with the mine's ground support operations personnel. Together, the teams developed an optimised mix design with the full TYTRO® admixture system.
By adopting the TYTRO® system, the mine's ground support team made major savings, with material costs coming in 10 percent lower than other options, and rebound levels down to single digits while enhancing quality and safety for the site. They also were able to accelerate drilling cycles by one to two hours. The solution? A high performing, optimised mix design that allowed for the faster early strength value needed to re-enter the excavation face and proceed with bolting operations.