Energy & Industrial Facilities
Energy and industry: They're the foundation of the global economy. Which means building these facilities to last is essential. Our experience spans manufacturing facilities, recycling, sustainability and more. We're proud to provide concrete technology, waterproofing products and dozens of other infrastructure solutions to energy and industrial clients.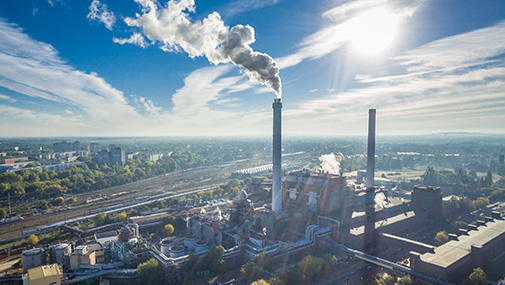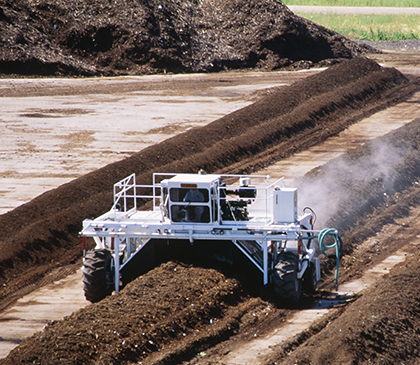 The real dirt on composting
For Cedar Grove Composting in Everett, Washington, compost isn't just big business. It can also be a big challenge. 
That's because as compost sits on a concrete slab, it generates heat that can cause cracking. Plus, the slab needs to withstand the stress of constant scraping and scooping from heavy front-end loaders.
So when building a new composting facility, Cedar Grove chose to use our STRUX® synthetic macro fibre reinforcement solution for the slab. Since STRUX® fibres are dispersed throughout the concrete mix, it provides uniform performance and strength without the clumping and balling that come with steel fibres.
As a result, the slabs easily meet loading and durability requirements. Better yet, they provide the equivalent residual flexural strength to steel.
Waterproofing helps REC see the light
Renewable Energy Corporation ASA wanted to build the world's largest manufacturing facility for solar energy products. The complex, however, was to be built on reclaimed land. That led to concerns over soil settlement and how it would affect waterproofing of the substructure. 
Another challenge was the environmentally sensitive work slated for the facility, which meant moisture and waterproofing specifications had to be a tight six percent or less.
The solution was PREPRUFE® waterproofing membrane. Our product forms an integral bond with concrete and provides a powerful seal against the migration of water. The seal is so robust, in fact, that it remains unaffected even by movements from ground settlement beneath the slabs. The result? A facility that started dry and has stayed that way.