Description
BETEC® FLEX is a two component flexible crack bridging cement based coating designed for the waterproofing of new and existing structures such as basements, swimming pools, elevator pits, concrete tanks, reservoirs and planter boxes.
Details shown are typical illustrations only and not working drawings. For assistance with working drawings and additional technical advice please contact GCP Technical Services.
Field of Application
Concrete surface protection coating according EN 1504-2 principle 2.2 Moisture Control.
Waterproofing of concrete and masonry structures which are susceptible to movements under positive or negative water pressure.
Horizontal and vertical applications in water reservoirs, tanks, tunnels, basements, swimming pools, etc.
System Components
BETEC® Flex – flexible, two-component, cement based waterproofing coating.
BETEC® NSM Mortars – cement based mortars for repair/levelling of substrates prior to the application of BETEC®Flex.
BETEC® Plug – Quick setting, cement based plugging compounds.
BETEC® Mesh – Reinforcing mesh for use where substrate cracking has or is likely to occur.
BETEC® Band – Elastomeric tape for use at all designed movement joints, construction joints and horizontal to vertical joints.
Advantages
Durable
Excellent adhesion
Water vapour permeable
Crack bridging to Class A3
Permanent flexible
UV-resistant
Economic
Fast application
High yield
Easy application
Application by brush or spray equipment to internal and external surfaces
Application to a damp substrate
Equipment can be cleaned with water
Environmentally friendly
Cement based
Solvent free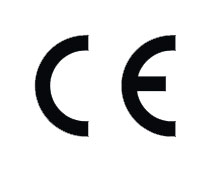 0921
Limitations
In applications with constant negative water pressure, BETEC® FLEX may not be over-painted. In other circumstances the coating can be overpainted with solvent free elastic paints.
BETEC® FLEX has limited impact resistance. In case of refilling soil, the surface needs to be suitably protected against mechanical damage.
As result of the limited wear resistance of BETEC® FLEX, only restricted pedestrian traffic on horizontal surfaces is allowed.
Condensation may occur after waterproofing with BETEC® FLEX in poorly ventilated or damp areas. This can be reduced by increasing the ventilation.
When BETEC® FLEX is applied in drink water reservoirs, swimming pools, ponds, specific after treatment of the surface is required. Contact your representative for more information.
BETEC® FLEX is not suited for prolonged contact with hydrocarbons such as petrol, fuel oil, etc.
Appearance
Grey powder and white liquid. The cured material is a grey elastic cementitious membrane.
Consumption
Approximately 1.45 kg powder/m2/mm.
Two layers of 1 mm: approx. 2.9 kg powder/m2.
Total (powder & liquid): approx. 4 kg/m2.
For the application of the mesh an additional coverage of 0.5 kg/m2 of powder is necessary.
The coverage is influenced by the roughness of the substrate.
Packaging & Supply
BETEC® FLEX – Sets of 32 kg

A-Component: 9 kg plastic pails - 40 pails per pallet (360 kg)
B-Component: 23kg bags with plastic liner - 40 bags per pallet (920 kg)
Must be purchased separately:
BETEC® NSM Mortars: 25 kg bags with plastic liner – 40 bags per pallet (1000 kg).
BETEC® Plug: 10 kg plastic pails – 33 pails per pallet (330 kg).
BETEC® Mesh: 1 m by 50 m rolls.
BETEC® Band: 159 mm by 29 m rolls – 5 rolls per box.
Storage
BETEC® FLEX should be stored in a cool dry place, in original packaging, under cover, clear of the ground and protected from all sources of moisture and frost. Liquid component cannot be used once frozen.
Shelf life: 12 Months.
Application
1. Preparation of Substrate
Masonry substrates: Chase out all holes and voids and fill with appropriate type of BETEC® NSM Mortar (see separate product data sheet) to provide a smooth level surface. Mortar joints should be flush pointed. Remove all foreign materials such as bitumen, paint coatings, defective renderings, cement laitance, oils, and other contaminants that may affect the bond adversely by high-pressure water washing or wire brushing. Dust and loose particles must be washed off with clean water. Cut back any protrusions.
Concrete: All laitance and friable concrete must be removed by bush hammering or sand blasting. Remove all shutter release agents, bitumen, oil, grease, dirt, loose and degraded material. Chase out all honeycombed and damaged concrete and fill with BETEC® NSM Mortar.
Remove negative water pressure during the application to obtain a good adhesion. Any seeping water must be sealed with BETEC® FLEX (see separate product data sheet).
The substrate must be thoroughly pre-wetted with clean water. At the time of application of BETEC® FLEX the surface should be damp, but the surface must be without free-standing water.
2. Mixing
Pour 50% of the liquid component A in a suitable clean container and add all the powder component B. Mix for 2 minutes using a slow speed double mixer (400-600 rpm). Add the remaining liquid and mix for additional 2 minutes until a lump-free, homogenous and slightly thixotropic coating is obtained.
Always use the total volume of the liquid to prevent color variations and to obtain optimum membrane properties. Do not add water, cement, sand or other additions to BETEC® FLEX.
3. Application
Apply BETEC® FLEX by trowel, brush, roller or spray in minimum 2 layers of 1 mm thickness.
Apply the first coat within the pot life of 30 minutes at 20°C in one direction and allow to cure for a minimum of 1 hour at 20°C and longer at lower temperatures.
When using spray equipment, the first coat needs to be brushed firmly into the surface.
Apply the second coat when the first coat is sufficiently dry to support the second coat. Apply the second coat crosswise to the first layer. Dampening the first coat is only allowed in extremely dry conditions. Condensation on the first coat needs to be removed before application of the second coat.
Apply the second layer BETEC® FLEX within 24 hours after application of the initial coat. When this is not possible, special measures are needed. Contact your representative for details.
Do not apply BETEC® FLEX if the ambient temperature is below 5°C or expected to drop below 5°C within 24 hours.
Application of BETEC® Band
Apply BETEC® Band over all horizontal/vertical joints and at any movement joints and bed into the first coat of BETEC® FLEX , ensuring uniform adhesion.
Where BETEC® FLEX could be subject to hydrostatic pressure, the band must be fully supported. Contact your representative for details.
Application of BETEC® Mesh
Apply BETEC® FLEX in strips with a minimum width of 20cm over all substrate cracks and bed into the freshly applied first layer of BETEC® FLEX , ensuring uniform adhesion.
Fix with an additional coat of 0,5 mm BETEC® FLEX and let cure for 2-4 hours before application of the final coat.
4. Curing
In warm or windy conditions, wet the surface with water fog or wet tarpaulin until sufficiently cured, or for at least 2 days. In cool conditions cover with insulated tarpaulin or other insulating material until sufficiently cured, or for at least 2 days. Protect against rain until full cured.
In cool, damp or badly ventilated spaces, it may be necessary to allow for a longer curing time. To avoid condensation, extra ventilation will be necessary. Never use dehumidifiers during the curing period or within 28 days of completion of the work.
5. Cleaning and maintenance
Mixing and application equipment should be cleaned immediately with clean water. Hardened material needs to be removed mechanically.
Health & Safety
Read the product label and Material Safety Data Sheet (MSDS) before use. BETEC® FLEX is a product based on cement and can therefore cause burns to skin and eyes, which should be protected during use. Wear gloves and protective eye shields. Wearing a dust mask is advised. Treat splashes to eyes and skin immediately with clean water. Consult a doctor when irritation continues. If accidentally ingested, drink water and consult a doctor. Users must comply with all risk and safety phrases. MSDS's can be obtained from GCP Applied Technologies or from our website at www.gcpat.com.
gcpat.uk | United Kingdom customer service: +44 (0) 1480 478421
We hope the information here will be helpful. It is based on data and knowledge considered to be true and accurate, and is offered for consideration, investigation and verification by the user, but we do not warrant the results to be obtained. Please read all statements, recommendations, and suggestions in conjunction with our conditions of sale, which apply to all goods supplied by us. No statement, recommendation, or suggestion is intended for any use that would infringe any patent, copyright, or other third party right.
BETEC is trademark, which may be registered in the United States and/or other countries, of GCP Applied Technologies Inc.
This trademark list has been compiled using available published information as of the publication date and may not accurately reflect current trademark ownership or status.
© Copyright 2018 GCP Applied Technologies Inc. All rights reserved.
GCP Applied Technologies Inc., 62 Whittemore Avenue, Cambridge, MA 02140 USA
In the UK, Ipswich Road, Slough, Berkshire, SL1 4EQ, UK
This document is only current as of the last updated date stated below and is valid only for use in the United Kingdom. It is important that you always refer to the currently available information at the URL below to provide the most current product information at the time of use. Additional literature such as Contractor Manuals, Technical Bulletins, Detail Drawings and detailing recommendations and other relevant documents are also available on www.gcpat.uk. Information found on other websites must not be relied upon, as they may not be up-to-date or applicable to the conditions in your location and we do not accept any responsibility for their content. If there are any conflicts or if you need more information, please contact GCP Customer Service.
Last Updated: 2018-11-30
https://gcpat.uk/en-gb/solutions/products/betec-grouts-and-cementitious-mortars/betec-flex-0