Customer Training from GCP Applied Technologies
We offer several levels of training for applicators, general contractors, architects and inspectors. Contact your local GCP representative and learn more about the options available in your area.
Formal Training Sessions at GCP
These comprehensive programmes give you a complete overview of our waterproofing systems and solutions. Learn about everything from how the technology gets applied to troubleshooting in the field.
The first half of each day takes place in the classroom. Then during the second half, you'll get to use the products in actual job-site situations.
Shop-Training Sessions
We'll come to your facility and take you through a shorter version of the formal training session above.
On-site Training
About to start a big job? Our technical experts can do on-site training with your installer and quality control people.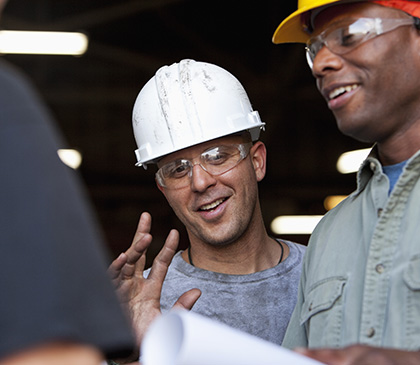 Training and product orientation for contractors, distributors and salespeople
For contractors, distributors and salespeople, we offer customised overviews of our products. Led by our sales team, the sessions will show you how to both sell and instal our products and can last from 1 hour to 4 hours.
Training and education for architects
We offer American Institute of Architects-certified training sessions in which architects can earn continuing education units. Topics include commercial waterproofing, fire protection and more.