GCP is a strategic supplier and partner to many leading companies in providing specialty construction chemicals, specialty building products and construction technologies. They trust us to provide the products, data, intelligence, software and services needed to make their products work better, their projects run smoothly and their companies thrive.
The Blue360sm Advantage is an integrated offering of products, technologies and expertise. We offer GCP customers a customised suite of products, technologies, solutions and support designed to help optimise and grow their business.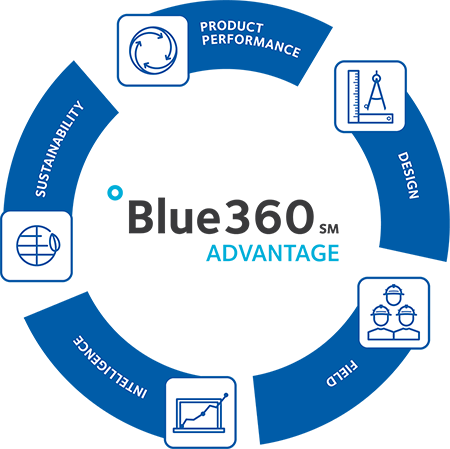 Alt Text
Blue 460 Advantage Wheel Final
Five Blue360

sm

Advantages combine to create customer value:
Blue360

sm

Product Performance Advantage
For more than 50 years, our products have protected infrastructure, buildings, homes and more. We solve complex construction problems with new and revolutionary products and solutions.

Alt Text

Blue 360 Performance Icon

Blue360

sm

Design Advantage
Our Design Advantage team brings together experts from across GCP to simplify the design build process.

Alt Text

Blue 360 Design Advantage

Blue360

sm

Field Advantage
GCP Field Technicians have a deep understanding of their customers' businesses, fundamental operational issues and the unique challenges their customers face locally.

Alt Text

Blue 360 Field advantage

Blue360

sm

Intelligence Advantage
IoT has changed the world. At GCP, we are evolving the way that we solve today's construction challenges.

Alt Text

Blue 360 Intelligence

Blue360

sm

Sustainability Advantage
We are continually working with our customers to reduce their use of natural resources and build stronger, smarter, structures that are safer, more energy efficient and durable.

Alt Text

Blue 360 Sustainability
Learn how the Blue360sm Advantage can help solve your business challenges.  Contact your local representative today.